Yolanda R is a classically trained vocalist, who started off like many great singers, singing in the choir.
 She perfected her instrument at LaGuardia H.S. of Music & the Arts and  Harlem School for the Arts. Despite her  love of, and passion for singing , she strayed from her calling on more than one occasion. After meeting with many failures and internal fears, she decided that she wasn't "cut out" to be a singer. It took many years for her to understand the words of motivational speaker Les Brown "I will fail my way to success."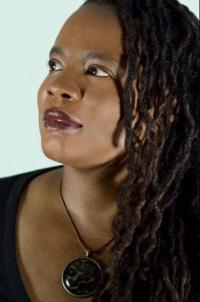 We have to make A LOT of mistakes before we get it right. And Dion Jordan is a motivational speaker who has impacted her the most in her life. He said " I may not be the best __ [singer] , but I have the potential to get better." In 2011, she resolved that before her lifetime was over, she would give her dream all she had. Yolanda's burning desire to leave a musical legacy reflective of who SHE REALLY is in this world moved her to record and release her own music. It was such a pleasure to speak with Yalonda. Listen as she shares herself and her music with me on Conversations, then check her out on ReverbNation, Facebook, Twitter and her site, Yolanda's Voice. Most importantly, add her music to your personal collection.
Podcast: Play in new window | Download | Embed
Subscribe: Apple Podcasts | Android | RSS